About Bali
Bali is an Indonesian island located as the westernmost of the Lesser Sunda Islands, lying between Java to the west and Lombok to the east. It is one of the country's 33 provinces with the provincial capital at Denpasar towards the south of the island. The uniqueness of Hindu culture is reflected in day-to-day life and can be seen in its' numerous ceremonies, festivals, arts and crafts, traditional dance and distinctive music of the gamelan, array of architectural temples and palaces.
Also known as the Land of the Gods, Bali appeals through its sheer natural beauty of looming volcanoes and lush terraced rice fields that exude peace and serenity. Bali enchants with its dramatic dances and colourful ceremonies, its arts and crafts and interesting culture. For this exotic island has much to offer, from inspirational spirituality to fine dining and meeting experiences, from world class surfing and diving to exhilarating treks in the wild. And everywhere you will find intricately carved temples. Bali is magical. As probably the most famous island in Indonesia, Bali blends spectacular mountain scenery and beautiful beaches with warm and friendly people and a vibrant culture.
Climate
Being a tropical country, Indonesia has two distinct seasons, namely dry and rainy. Dry season usually occurs from June to September so expect abundant sunshine during the congress.
Currency and Credit Cards
The Indonesia Rupiah is also called IDR. Information of daily exchange rate can be found in newspapers or from the internet. Some Indonesia banks provide this on their websites. IDR and US$ are the most acceptable currencies in Bali. Most tourism resorts have money changing facilities. When you are traveling to remote areas it is advisable to exchange your money in advance. Please note, credit cards are only acceptable in big hotels, restaurants, shops and traveling agencies.
Electricity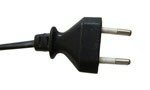 Electric power supply is 220 volts in all regions. So be careful with your 110-volt electronic equipment. The sockets will only fit with two pins rounded-tip plugs (technically known as Type C, E, and F) or use adaptors.
Flights
The main international airport of Indonesia is the Ngurah Rai Airport in Bali, situated 15km from the main town of Denpasar that serves flights direct from Australia, Asia and Europe. Garuda Indonesia provides flights from 24 international destinations including Bangkok, Beijing, Hong Kong, Ho Chi Minh City, Kuala Lumpur, Seoul, Sydney, Melbourne, Jeddah, Singapore, Shanghai, Guangzhou (Canton), Tokyo, Nagoya, Osaka, Dubai and Amsterdam. Air Asia cover many routes within Asia and have competitive fares.
Immigration and Customs
Immigration and customs processes in Bali are evolving. Nationals from more than 140 countries can get a free visa (entry stamp), some have to pay for a Visa on Arrival, others have to apply for a visa in advance and there are now some countries that do not require a visa at all. Therefore you will need to check the official immigration website of Indonesia which is www.imigrasi.go.id as to the immigration rules for your country.
Language
Balinese is a Malayo-Polynesian language spoken by those in Bali and the surrounding islands. Most Balinese speakers also know Indonesian and English is now widely understood. The official language of the 12th AOEC is English.
Public Transport
With no trains, in Bali mini-buses (also known as bemos or colts) are the main mode of transport covering the island although not always taking the most direct route. Taxis tend to be the preferred option of non-residents and they are not expensive.
Time Difference
Bali is in Central Indonesia Time which is GMT +8.